HEINZ W. OTTO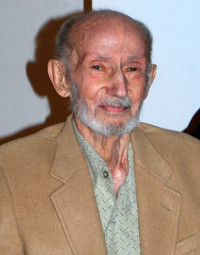 A Celebration of Life will be held for Heinz W. Otto on January 25 at 1:00 PM at the Watchung Arts Center. Heinz was 94 years old and was at home with his daughter Vera when he passed away on December 9, 2014.
All are invited to attend the ceremony which will be followed by a reception.
Heinz W. Otto was a self-taught Creative Photographer who gained International recognition because of his unique process of Experimental Manipulation in printing his pictures. He began using a camera when he was 16 years old. Heinz started exhibiting in 1975 and has had exhibitions at Lever House in NYC, The Eastman House in Rochester, NY, Taipei, Taiwan, Manila in the Philippines, Austria and Germany, and an 8 month Kodak exhibit in Disneyland, CA. He has had pictures published in Austria, Belgium, Germany, and in the industrial publication Iron Works. He presented a solo exhibit in the Upper Gallery of the Watchung Arts Center as recently as September 2013.

Heinz entered International Exhibitions and accumulated acceptances and honors worldwide. For many years his standing was Third in North America, and Seventh Worldwide. In the star rating system of the Photographic Society of America in monochrome prints, he was the only photographer to achieve the level of Sapphire star, which is 1600 acceptances.

Although he retired from active exhibiting at the age of 90, he was still active taking pictures and working in his darkroom.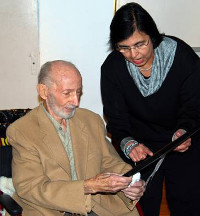 The Watchung Arts Center proudly honored Heinz on Sunday December 7, 2014 for his extraordinary contributions during his 37 years as Board Trustee. Heinz was a Founding Member of the Arts Center and served tirelessly in many roles including President, and Vice President of Visual Arts, and he was an active Trustee at the time of his death.
The Board of Trustees named the upper gallery the "Heinz W. Otto Gallery" in recognition of his service to the Arts Center and to the entire art world. Heinz will be greatly missed by his family , friends and fellow artists.