Gallery Hours:
Sunday and Monday: closed • Tuesday, Wednesday, Thursday and Friday: noon – 5 p.m.
Saturday: 10 - 3 p.m.
"Connections XIX" - Unique Vision
curated by Katherine Wagner
Heinz W. Otto Gallery
October 5 - 28
Opening' Reception, October 15 1-4 PM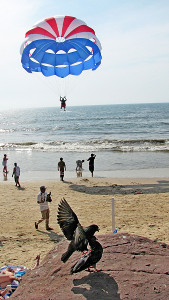 Sherman Feller
Mazatlan, Mexixo 2009
The Mission Statement of the Unique Vision Workshop, "encouraging photographers to search for their deepest visual connection with the world", is well represented in "Connections XIX", curated by Katherine Wagner. Each of these artists presents photographs representing his/her individual style. From Patricia Bender's intimate black and whites to Tom Dackow's spacious and moody color prints, the exhibit ranges far and wide, both geographically and artistically.
The photographers are: Sherman Feller, Tom Stillman, Patricia Bender, Ross Wagner, Joan Shyers, Tom Dackow, Ray Yaros, Bryan Murray, Miguel Urosa and Katherine Wagner.
Upcoming Exhibitions
November 1 - 30
Opening Reception, November 5, 1-4 PM
Heinz W. Otto Gallery
Call for Entries
Photographers are invited to submit photographs to be considered for exhibition at the 23rd Juried Photography Exhibit of the New Jersey Photography Forum. In the more than twenty years since its founding, this exhibition has developed to be one of the most important juried photography shows annually and attracts entries from all over New Jersey. The exhibit is open to any photographer able to hand deliver their work to the Watchung Arts Center on the Watchung Circle in Watchung, NJ on Saturday, October 28th from 1-4 PM. The cost is $20 for every two photographs entered. There is no limit to the number of entries; however, all entries must be professionally presented and securely wired for hanging. There will be cash awards for Excellence and Merit. A show prospectus is available on the NJPF website.
The public is invited to attend the opening reception on Sunday, November 5th from 1- 4PM at which time awards will be presented and everyone will have an opportunity to meet the artists. The exhibit is free and open to the public during business hours of the Watchung Arts Center: Tuesday, Wednesday, Thursday, and Friday: noon – 5 p.m., Saturday: 10 - 3 p.m. The exhibit will be curated by Nancy Ori of Berkeley Heights. All of the images will be for sale with a portion of the proceeds going to support the Watchung Arts Center.
The jurors for the show are: Virginia Fabbri Butera, PhD, Director/Curator of the Therese A. Maloney Art Gallery at the College of Saint Elizabeth, has been curating exhibitions for more than 40 years; Dwight Hiscano, photographer, owner, Dwight Hiscano Gallery in Morristown, NJ, curator, Highlands Annual Juried Art Exhibit sponsored by the New Jersey Highlands Coalition; Nancy Ori: exhibitor, curator, author, freelance photographer and educator, director of NJ Photography Forum and Digital Arts Group; owner of NJ Media Center in Berkeley Heights.
The New Jersey Photography Forum is dedicated to furthering the interests of professional and serious photographers living or working in the New Jersey area. Over the past 23 years under the direction of Nancy Ori, the NJPF has become the largest and most recognized group of fine art exhibiting photographers in the state. The monthly meetings are held at the Visual Arts Center of New Jersey in Summit and encourage attendees to share expertise and advance their skills. The meetings provide access to a wide variety of current creative and technical information through informal presentations and demonstrations by manufacturers and photographic artists. Regularly, photographers have an opportunity to display their work for critique by others. Exhibition possibilities within the fine art community are constantly explored, which has become an invaluable resource for photographers interested in becoming fine art exhibitors.
You can learn more about the New Jersey Photography Forum by visiting their web site at www.njphotoforum.com or calling Nancy Ori at 908-790-8820.
Ross Wagner
"Black on White"
Lower Gallery
October 5 - 28
Opening' Reception, October 15 1-4 PM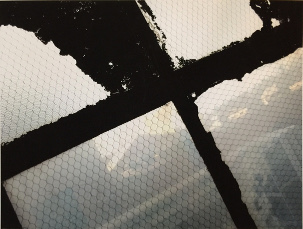 Ross Wagner

The theme of "Black on White" carries forward Ross Wagner's continuing fascination with black and white photography. Whether at the old Brooklyn Navy Yard, the Okefenokee swamp in Georgia, the mesas of the Southwest, or coastal Maine, Wagner has been alert to the simple drama of black on white. Threads of imagery can be traced through these photographs.
Wagner's photographic background includes images from Brigantine, the nature reserve near Atlantic City, which appear in his book "Brigantine", as well as ten years photographing for both Ski and Skiing magazines in Europe, Western USA and Russia, and the decade of photographing children candidly at home with black and white film in an early 35mm camera.
This collection represents some of Ross's favorites.
Upcoming Exhibitions
November 1 - 30
Opening' Reception, November 5 1-4 PM
Lower Gallery
Ghanshyam Patel
"LXXX Live / Art in Life "
"In 1946 in Bombay at age 9, my father promised me 'whatever I wanted' if I stood first or second in my class. On standing second, I became the proud owner of a brand new Agfa box camera."
Born in India in a small village named Dabhow, Ghanshyam Patel devoted all his time to photography and art. He has clicked and painted away at his passion of capturing nature. Although the subjects Patel catches in his lenses or on his canvas are varied, there is a common theme of subtlety and grace in his work. These traits are clearly traceable to the artist himself. Despite more than a hundred awards from countries around the world, Patel is a refreshinly modest man.
"I capture nature in my lenses and my canvas because without nature, life is boring. Withoug nature, we are nothing."
Form for Exhibitors
If you would like to exhibit at the Watchung Arts Center, please contact Ludmila Kalivoda, VP Visual Arts, Watchung Arts Center, e-mail pruhonice@aol.com.
Download a sample of our Exhibitor Agreement.
If you have any questions or comments, call (908) 753-0190.