Gallery Hours:
Sunday and Monday: closed • Tuesday, Wednesday, Thursday and Friday: noon – 5 p.m.
Saturday: 10 - 3 p.m.
"Themed Visions: An Exhibit of Photographs"


curated by Ellen Denuto and Tom Stillman
Upper Gallery
Sunday, October 5 – Sunday, October 26
Photographers participating are Ellen Denuto, Tom Stillman, Ray Yaros,Caryn Seifer, Miron Abramovici, John Markanic, Sherman Feller and Lane Lewis.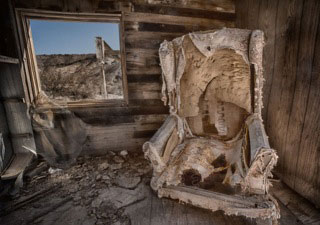 Caryn Seifer
Each image is an expression of the photographer's personal vision, created without the constraints or direction found in commercial assignments and juried competitions. The work, therefore, is diverse and unique to the photographer and accompanied by their narrative.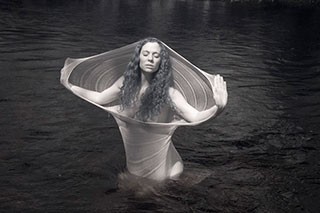 Ray Yaros
Call For Entries: New Jersey Photography Forum 20th Anniversary Gala Juried Photography Exhibit
November 1 – 29, 2014 at the Watchung Art Center
Photographers are invited to submit photographs to be considered for exhibition at the 20th Anniversary Gala Juried Photography Exhibit of the New Jersey Photography Forum. The exhibit is open to any photographer able to hand deliver their work to the Watchung Arts Center on the Watchung Circle in Watchung, NJ on Saturday, October 25th from 1-4 PM. The cost is $20 for every two photographs entered. There is no limit to the number of entries; however, all entries must be professionally presented and securely wired for hanging. There will be cash awards for Excellence and Merit.
The public is invited to attend the gala opening reception on Sunday, November 2rd from 1- 4PM at which time awards will be presented and everyone will have an opportunity to meet the artists. The exhibit is free and open to the public. The exhibit will be curated by Nancy Ori of Berkeley Heights. All of the images will be for sale with a portion of the proceeds going to support the Watchung Arts Center.
The jurors for the show are:
Paul X.O. Pinkman: professional fine artist, lecturer, owner of Paul Pinkman Creative Design in Plainfield NJ. Reviewed and exhibited throughout metropolitan area.
Keith Smith: Dean of Liberal Arts & Professor in Visual Arts Department at County College of Morris. He is a working fine artist in the mediums of paintings and fine art photography.
Nancy Ori: exhibitor, curator, freelance photographer and educator; director of NJ Photography Forum and Digital Arts Group; owner of NJ Media Center in Berkeley Hts.
The New Jersey Photography Forum is dedicated to furthering the interests of professional and serious photographers living or working in the New Jersey area. Over the past 20 years under the direction of Nancy Ori, the NJPF has become the largest and most recognized group of fine art exhibiting photographers in the state.
You can learn more about the New Jersey Photography Forum by visiting their web site at www.njphotoforum.com or calling Nancy Ori at 908-790-8820.
Form for Exhibitors
If you would like to exhibit at the Watchung Arts Center, please download and complete the Exhibitor Agreement.
If you have any questions or comments, please contact Ludmila Kalivoda, VP Visual Arts, Watchung Arts Center, 908-753-7237, e-mail pruhonice@aol.com.
"Further Adventures with an iPhone Camera"
Ross Wagner
Lower Gallery
Sunday, October 5 – Sunday, October 26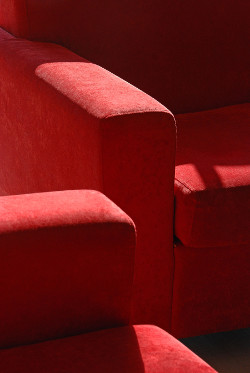 Ross Wagner, Red Abstract
Ross Wagner
is the founder and facilitator of the Unique Vision Photography Workshop which meets monthly at the Watchung Arts Center. He says of this exhibit:
A year ago, when I introduced iPhone images at my annual show at The Watchung Arts Center, visitors seemed transfixed by the technical quality of the images possible from this small pocket accessory.
The virtue of the iPhone camera, and yes, it is a phone and it is a camera, is accessibility. While an expensive digital SLR gathers dust, the iPhone is my constant companion, responsive to the slightest visual impulse.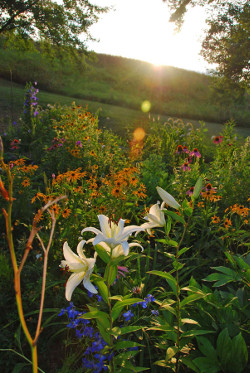 Ross Wagner, Suzanne's Garden
So I am at it again in this year's exhibit, with an eye to the abstract, and to images I find while having breakfast on the patio, teasing the cat, or sipping a glass of Diet Coke while watching the 6:30 news.
SLR images will also be shown. Will you be able to discern which are iPhone and which are SLR?
Ross Wagner's exhibit will also include new images from a Unique Vision Workshop photographer, Sherman Feller.
Upcoming Exhibitions
November
Upper Gallery
New Jersey Photography Forum 20th Anniversary Gala Juried Photography Exhibit

Lower Gallery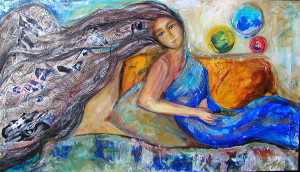 Mitu Malhotra, Head Full of Tales
Mitu Malhotra - Tales from Ma's Lap
December
Upper Gallery
Members' Juried Art Exhibition
Become a member now and participate in the Members' Show. The winner will receive a solo show in the Lower Gallery the following year. Download the flyer here.
Lower Gallery
Charlann Meluso
January
Upper Gallery
Abstract Photography Exhibit
Lower Gallery
TBA