Gallery Hours:
Sunday and Monday: closed • Tuesday, Wednesday, Thursday and Friday: noon – 5 p.m.
Saturday: 10 - 3 p.m.
Watchung Hills Regional High School Students and Faculty
Upper Gallery
Sunday, April 6 – Saturday, April 26
Opening Reception: Sunday, April 6, 1 to 4 p.m.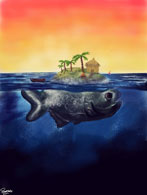 Brianna Wu
Watchung Hills Regional High School students and faculty will present an exhibit of recent work from the Advanced Art students in grades 11 and 12. Photography, painting, drawing, jewelry, sculpture, ceramics and digital illustration will be highlighted. This exhibit will showcase the wide range of content the Visual Arts Department students have produced this year. Many students are pursuing Art careers while others are focusing on a variety of careers including architecture, the sciences and business.
The following students were awarded prizes at the duCret school of Art Annual High School show in February 2014:
Brianna Wu and Lauren Spilker for digital illustration
Leah Rich for color pencil
Jessica Liao and Margot Novek for watercolors.
Christina Rolchigo for color photography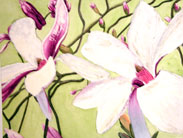 Margot Novek
Over fifty students will participate in this exhibit as well as art faculty members Vincent Colabella, Joan Thomson, Brian Dursee, Kate Griffin, Michelle Trukowski, Susan Boedeker and Steven Speeney.
Form for Exhibitors
If you would like to exhibit at the Watchung Arts Center, please download and complete the Exhibitor Agreement.
If you have any questions or comments, please contact Ludmila Kalivoda, VP Visual Arts, Watchung Arts Center, 908-753-7237, e-mail pruhonice@aol.com.
The Photography of Justin Scalera
Lower Gallery
Sunday, April 6 – Saturday, April 26
Opening Reception: Sunday, April 6, 1 to 4 p.m.

Justin Scalera is a Junior at Watchung Hills Regional High School and an aspiring photographer.
After joining the photography club in middle school, Justin really began to focus on his love of taking pictures. No matter where he went, he would have his camera ready to shoot whatever inspired him. Most of his photographs were taken locally until Hurricane Sandy hit the Jersey shore.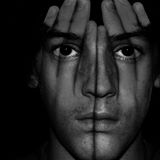 Justin's family had recently purchased a home at the shore and when the storm hit, they had no idea what would be left in the aftermath. When permitted to reenter the barrier island, Justin came along with his camera. He took pictures from Point Pleasant to Seaside Heights. The devastation was heart breaking.
Justin decided to create a book of these images and to dedicate a portion of the profits to help those affected by Hurricane Sandy. So far he has donated $9000 to various organizations at the Jersey Shore.
Many of these photos are showcased at the Watchung Arts Center along with some of his other work.
Justin will graduate from Watchung Hills next year and is planning to continue to develop his photography and business skills in college.